Rose Collective Cannabis And
Weed Dispensary
Monday: 7:00AM – 10:00PM
Tuesday: 7:00AM – 10:00PM
Wednesday: 7:00AM – 10:00PM
Thursday: 7:00AM – 10:00PM
Friday: 7:00AM – 10:00PM
Saturday: 7:00AM – 10:00PM
Sunday: 7:00AM – 10:00PM
WHEELCHAIR ACCESSIBLE ENTRANCE
WHEELCHAIR ACCESSIBLE RESTROOM
WHEELCHAIR ACCESSIBLE SEATING
How to Find Rose Collective Cannabis
And Weed Dispensary
As you plan your outing in Venice, CA, there are numerous recommendations worth considering that should be included on almost everyone's "must-do" list! You have the option to take day trips or indulge in the top dining options located just a short distance from our store. Here are some notable landmarks that are in close proximity:
The Best Weed Dispensary in Venice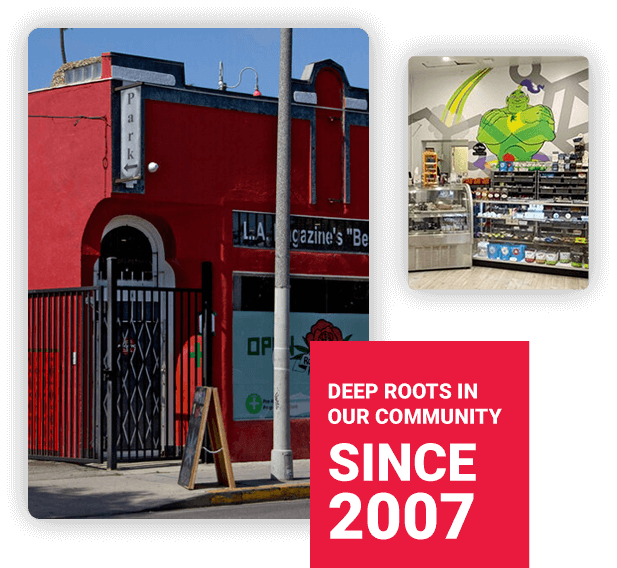 Rose Collective Cannabis and Weed Dispensary is a premium dispensary in Venice, CA that offers a diverse selection of popular cannabis brands along with exceptional customer service. They also provide hassle-free and convenient delivery services. Some of the renowned cannabis brands that you can find at Rose Collective Weed Dispensary include Froot, Kanha, Jeeter and Wyld. Whether you are looking for high-quality products or superior customer service, Rose Collective is the perfect option for effortless cannabis delivery in Venice, CA.
Featured Cannabis Categories
First Time Customer Guide
To enter or make a purchase at Rose Collective Cannabis and Weed Dispensary, recreational customers must be 21 years or older (18+ with a medical card). 

Bring a valid government-issued ID or Passport and check in with our security and front desk associate. 

You can also sign up for updates and weekly deals by providing your phone number and email.

Once the next available budtender is ready, they will call you from the waiting room and guide you to your order. Let them know if you have any questions or preferences, whether you are an experienced user or a first-timer. We are always happy to assist and educate you on any product you are interested in.

After placing your order, your budtender will notify the fulfillment team to prepare it. We accept both cash and debit cards as payment methods. 

When your order is ready, an associate will call your name, take payment, and review your order to ensure everything is correct before finalizing the process.

Please note that it is illegal to open sealed order bags within 1000 ft. of our dispensary. We advise you to keep your products sealed until you reach your destination.
How to Place an Order for Dispensary Pick-Up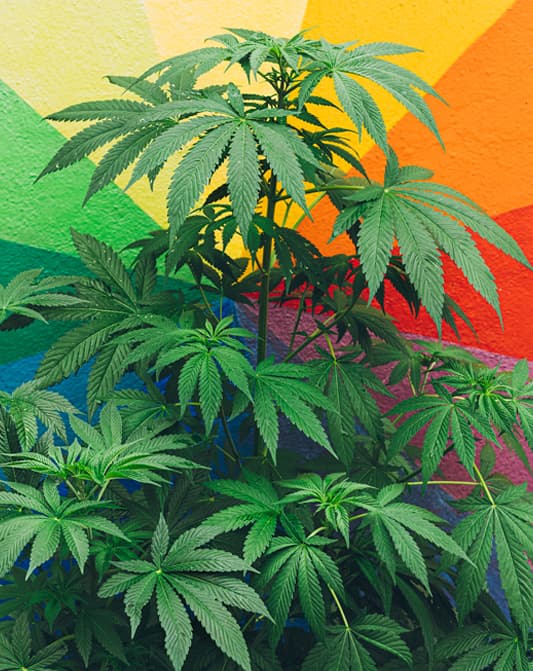 To place an order for dispensary pick-up, you can either browse our

Venice dispensary menu page

or contact us directly at

424-252-9365

.

Once you have selected the items and quantity you wish to purchase, add them to your shopping bag and select a suitable pick-up time for your order.

To finalize your order, you will need to provide your personal information, and if you are a new customer, attach proof of ID for verification purposes. Existing customers can log in to their accounts to make the process faster.

Confirm your preference for curbside pickup, and we will send you a text notification as soon as your order is ready to be collected.

Please consume our cannabis products responsibly, and we hope you enjoy your purchase!
Locations Where Our Dispensary Provides Service
Frequently Asked Questions